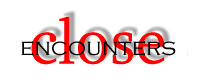 Here are some photo's from MY
"close encounters" !
Enjoy and don't ya wish you were me?..;-)

Here's John at the table signing autographs.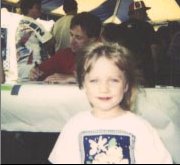 Here's Kyleigh waiting in line!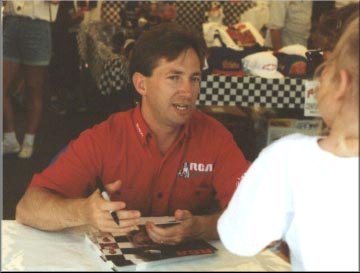 Here's Kyleigh and I talking to John!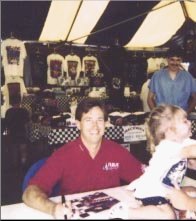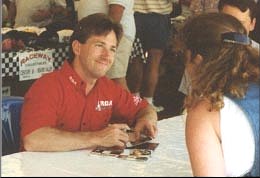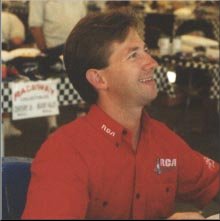 Here's where I spring my plan into action!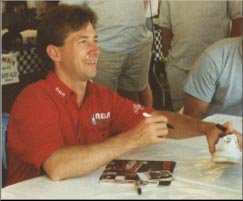 This is RIGHT after I took my shoe off for John to sign!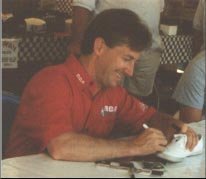 This is John thinking maybe he's done ONE too many appearances!.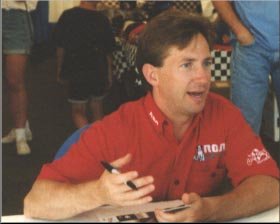 !Brand new pics of John at the Miller Motorsports show!

John at the table awaiting the fans

John signs a diecast of his 1997 ride.

...and here's a bonus pic of John taken by Sassy!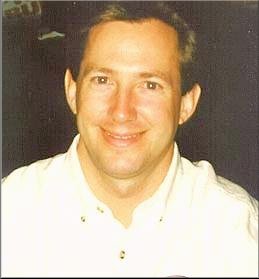 Do you have any "close encounters" with John you would
like to have displayed on this page? E-mail me and let me know!

...and a special thanks to Peggy for all
the help with scanning the pics on this page.
Thanks, Peggy...:)